ARIZONA | NEW MEXICO | COLORADO | SONORA, MX
ORYX
GUIDED ORYX HUNTS IN NEW MEXICO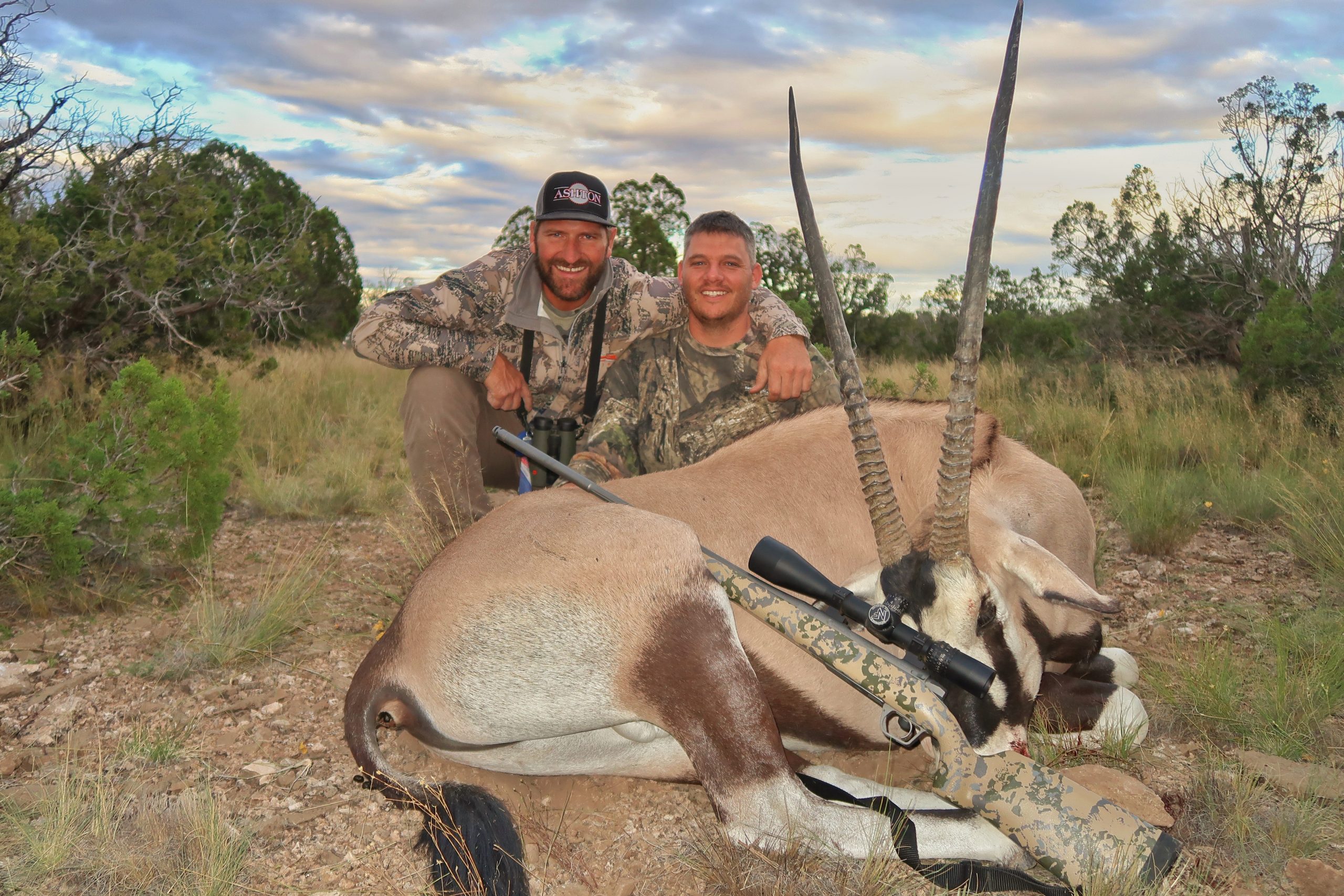 Oryx (New Mexico)
Between 1969 and 1977, 95 African Oryx were brought from the Kalahari desert to the White Sands Missile Range in New Mexico. Since then, they have expanded their range, creating exciting hunting opportunities on and off the Missile Range. We are fortunate to offer an opportunity to hunt Off-Range Oryx on two large, private ranches in Central New Mexico. These two ranches adjoin each other, and we hunt them together, allowing us great flexibility and lots of quality ground to cover. Unlike the Missile Range, our Private land tags are NOT once-in-a-lifetime, you're always welcome back for another Oryx hunt! Your Oryx tag is an "Any Oryx" tag, although we strive to harvest mature bulls from 30"-35" with a giant 38 inch bull taken in March of 2021.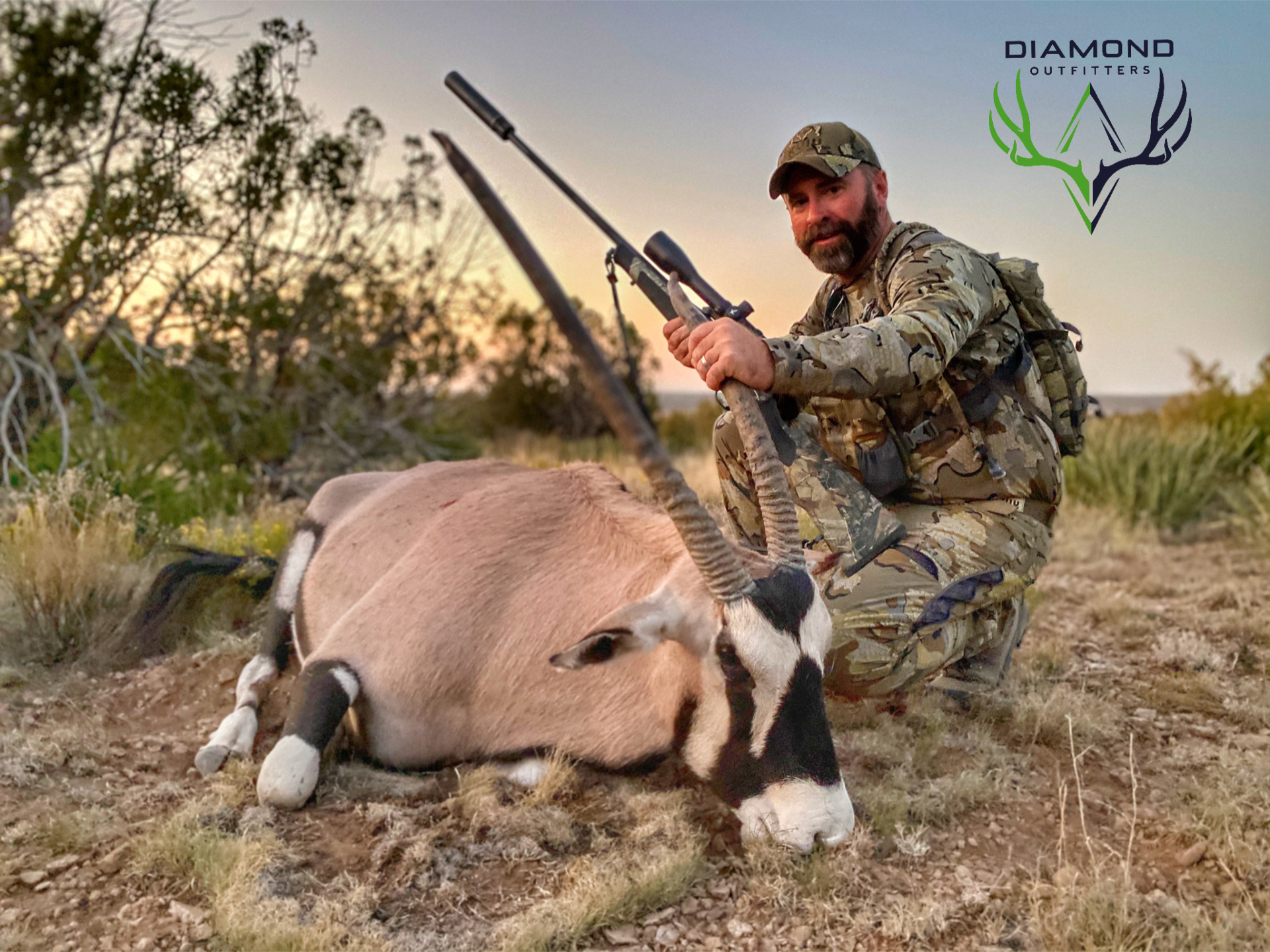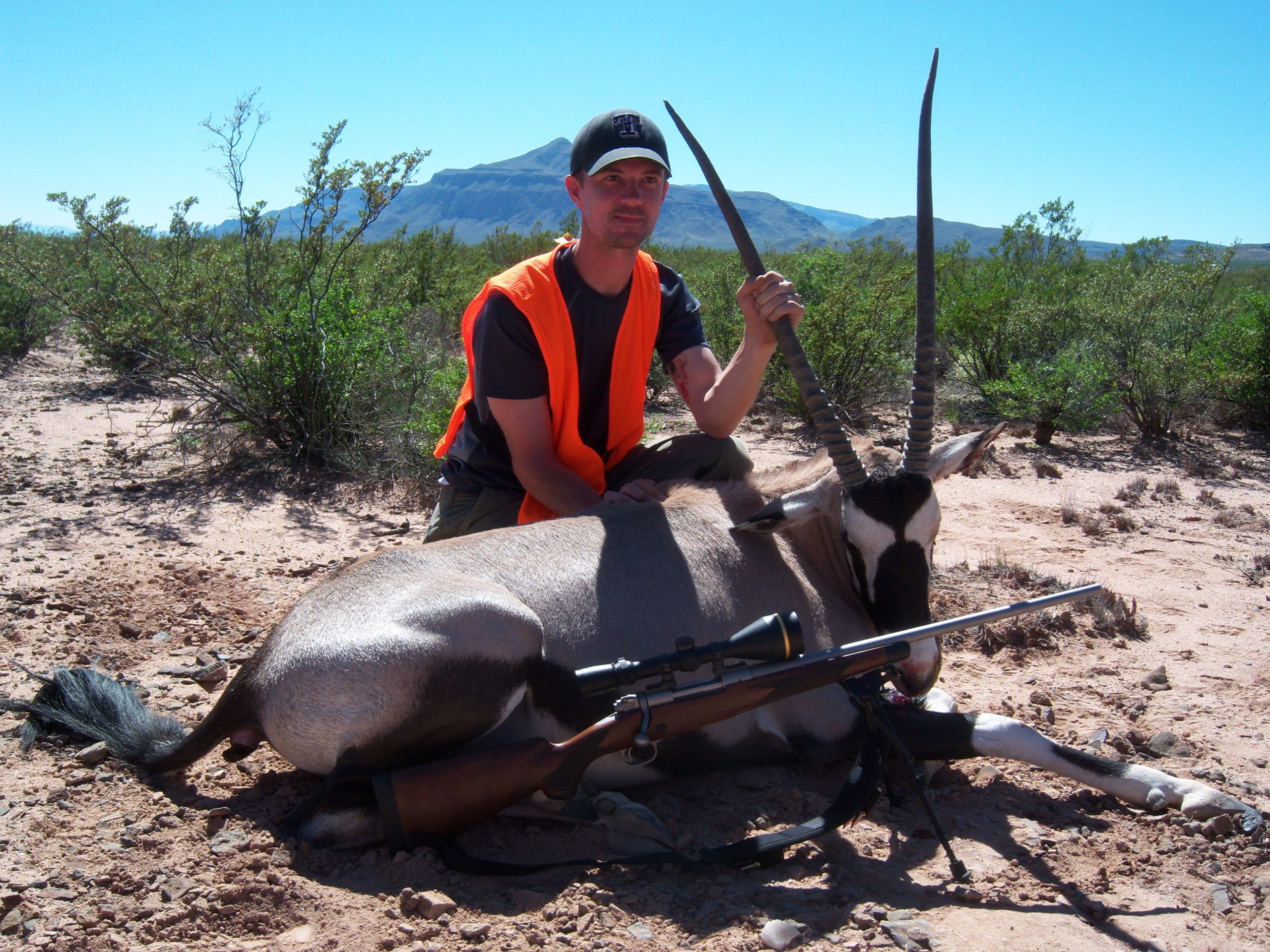 Veteran Owned and Operated

Dan Adler, Owner/Guide – Veteran Captain of USAF
Many of our Guides are Veterans and First Responders.