ARIZONA | NEW MEXICO | SONORA, MX
ORYX
GUIDED ORYX HUNTS IN NEW MEXICO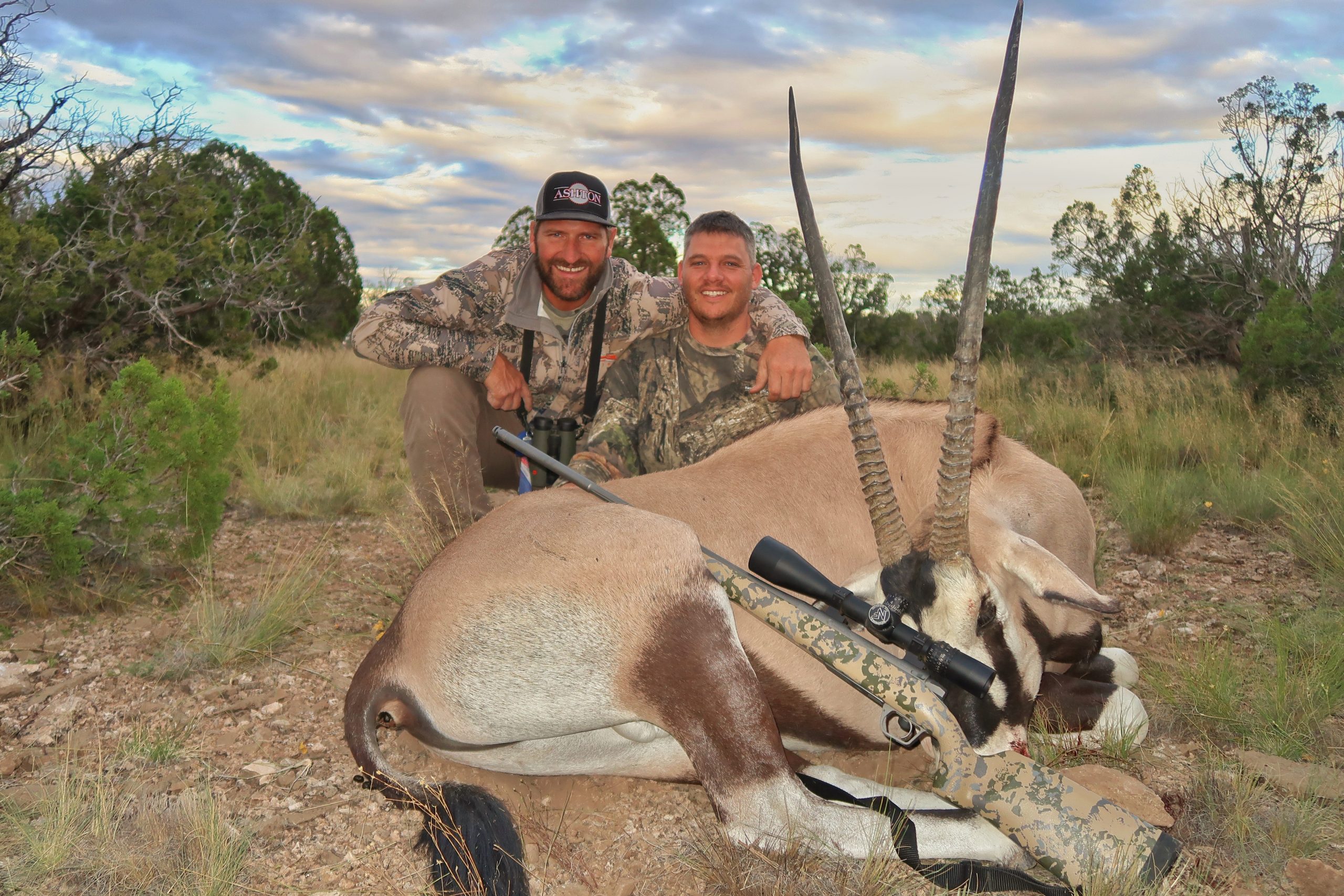 Guided Oryx Hunts
We jump at the opportunity to offer quality, affordable hunts to our clients and these guided oryx hunts are both! Trophy quality of the oryx on our ranches has never been better and we've killed some very impressive bulls on past hunts. Oryx meat is considered by many to be the best eating exotic on the North American continent. This unique hunt opportunity is quickly growing in popularity but there's still plenty of room for you!
New Mexico Oryx Hunts
The oryx in New Mexico or "gemsbok" are native to Africa's Kalahari Desert region. Between 1969 and 1977 nearly 100 oryx were released on the White Sands Missile Range. By the mid-1990's the population was increasing at a rapid rate, had already spread to areas outside of the missile range, and a multi-agency effort to regulate New Mexico's oryx population through hunting was established.
Off Range Oryx Hunts
Our New Mexico Oryx off-range hunts take place on a very large tract of private land in the central part of the state. These multiple adjoining ranches we have leased for nearly two-decades give us the opportunity to hunt them simultaneously allowing us great flexibility and lots of quality ground to cover. These hunts are considered off-range oryx hunts because they are not on the White Sands Missile Range. Therefore, our private land tags are NOT once-in-a-lifetime opportunities, and you're welcome back for another New Mexico Private Land Oryx hunt every year!
Your Oryx tag is an "Any Oryx" tag, and we strive to harvest mature bulls in the 30"-35" range. We harvested giant 38-inch bull here in March of 2021!
On Range Oryx Hunts
Our New Mexico on-range hunts take place on the White Sands missile range. These hunts are considered a once-in-a-lifetime draw. Our office can put you in the draw for this hunt if you'd like. This hunt is another example of a hunt we recommend (but don't require) taking advantage of our Zero Outfitter Fees program.
Contact us to learn more about this unique opportunity and get on the list to hunt oryx with us in New Mexico!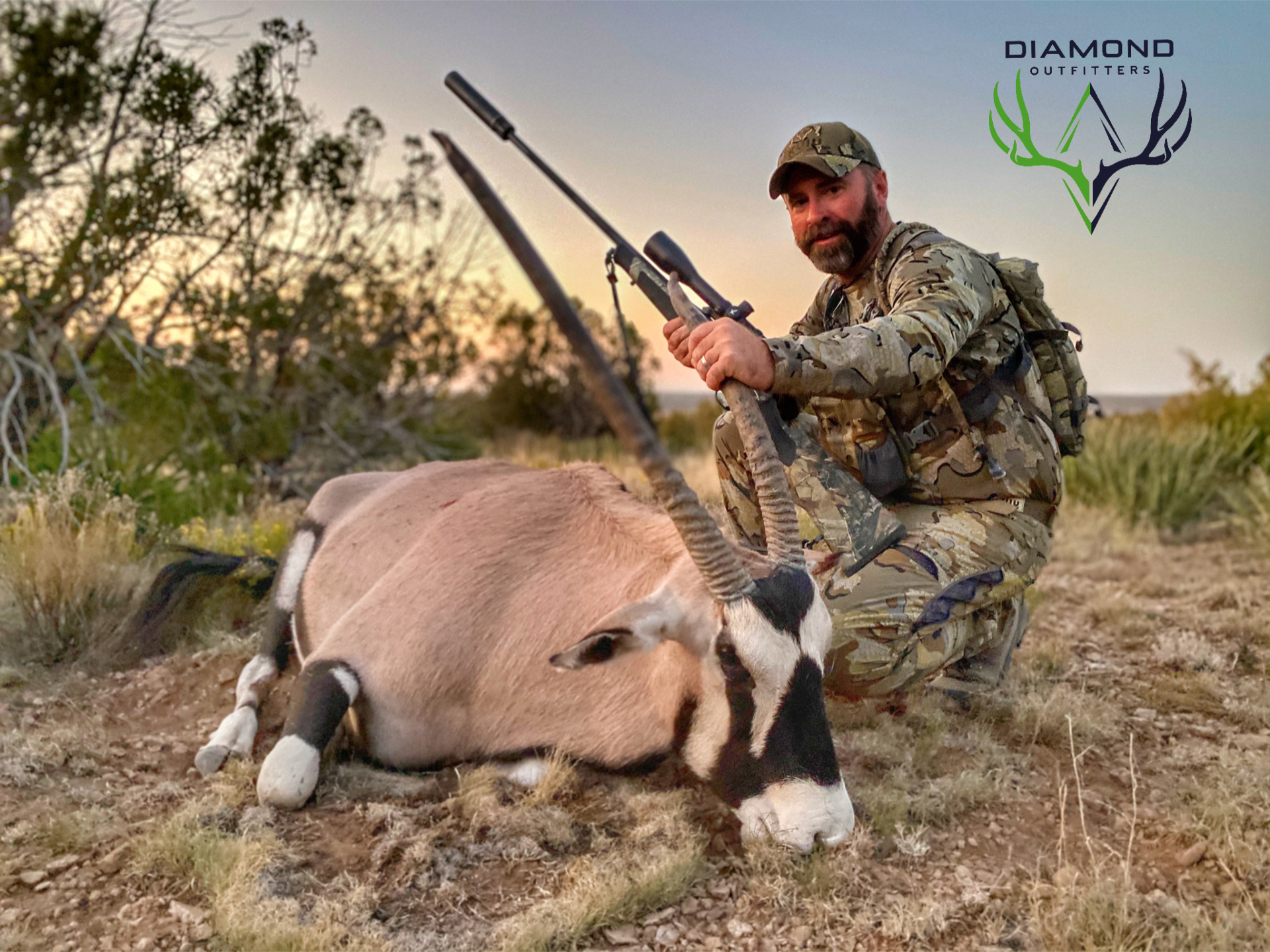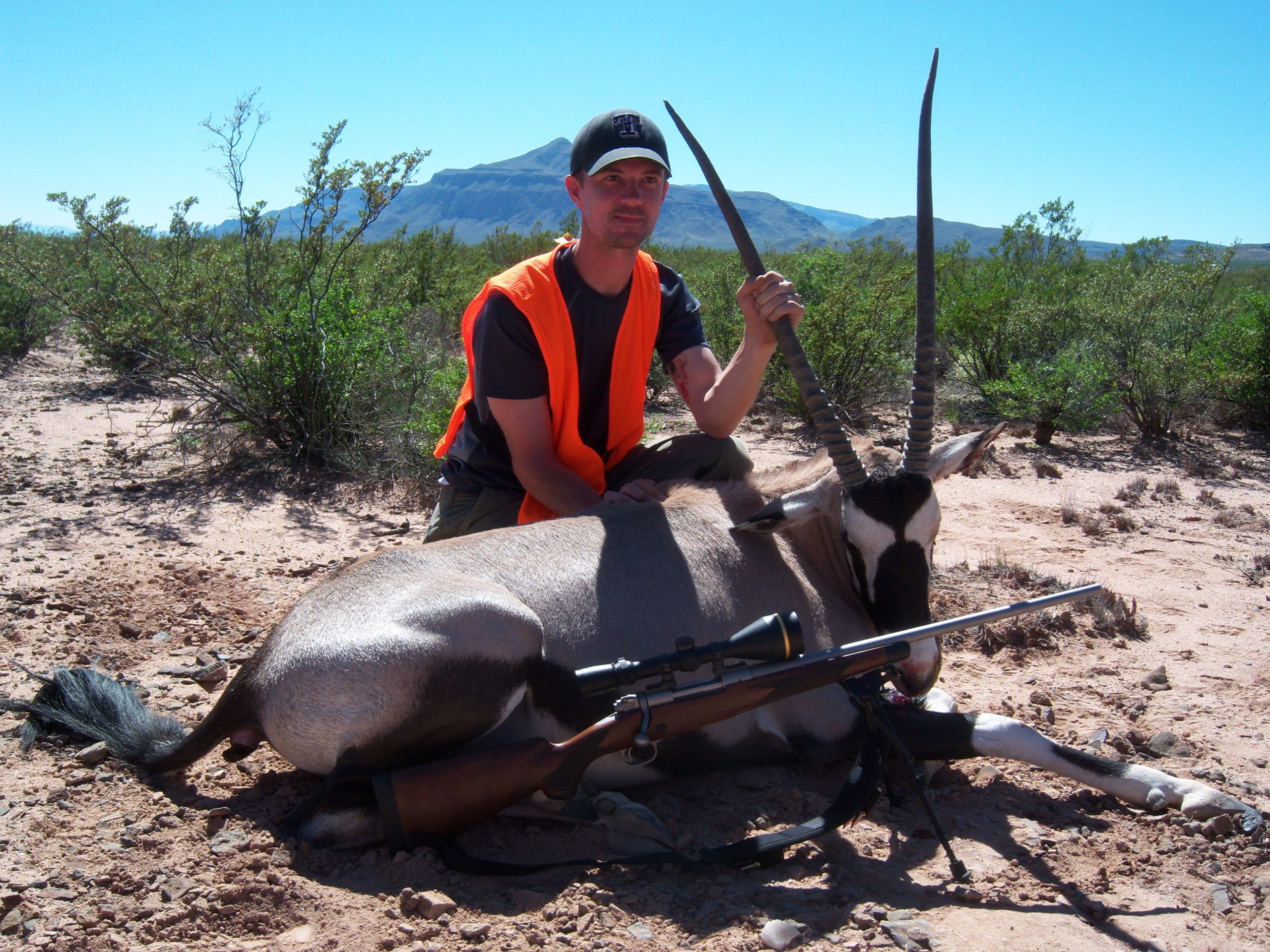 Veteran Owned and Operated

Dan Adler, Owner/Guide – Veteran Captain of USAF
Many of our Guides are Veterans and First Responders.