ARIZONA | NEW MEXICO | SONORA, MX
BIG HORN SHEEP
DESERT OR ROCKY MOUNTAIN
GUIDED  BIG HORN SHEEP HUNTS
ARIZONA | SONORA, MX | NEW MEXICO
Desert or Rocky Mountain Bighorn Sheep (Arizona | Sonora, Mexico | New Mexico)
The harvest of any of the North American sheep species is a crowning achievement in most hunter's lives. We are blessed with three locations to hunt sheep. In Sonora, MX we guide free-range, no-fence Desert Bighorn Sheep hunts on private land totalling nearly 400,000 acres with GUARANTEED TAGS NO DRAW REQUIRED. In Arizona and New Mexico sheep tags are procured through a draw or via Governor's or raffle tags, inquire within. Arizona sheep hunts take place in November or December. New Mexico hunts may take place in August or September, depending on the year. Sonora sheep hunts are popular in December but can be hunted all the way into the Spring. These hunts have always been 100% successful. This iconic hunt will include multiple Diamond Outfitters guides and with your permission, a camera man. AZ and NM sheep hunters should consider Zero Outfitter Fees as a way for Diamond Outfitters to pay for your sheep hunt. Sonora sheep hunters should contact us ASAP to lock in your hunt as early as possible.
(Header photo by George Andrejko – AZGFD)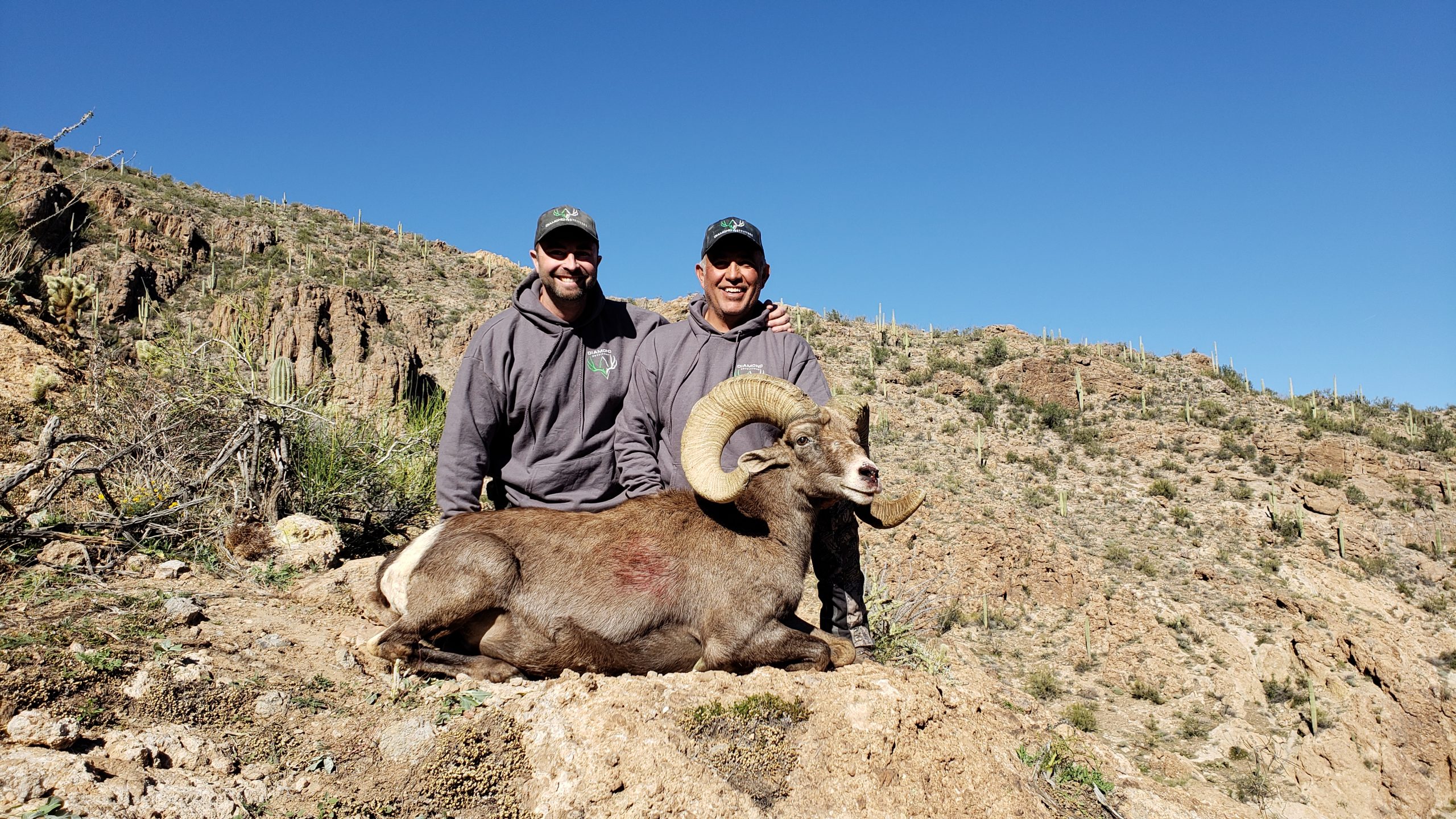 Veteran Owned and Operated

Dan Adler, Owner/Guide -Veteran USAF Officer and Command Pilot for the Yavapai County Sheriff's Office
Safari Club International - Arizona ChapterHunter of the Year Many of our Guides are Veterans and First Responders.